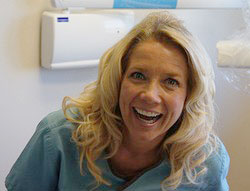 Wendi J. Waite
Chairside Assistant & Front Desk, 15 yrs.
Mother of four, all girls, Wendi has been working in the dental field for over twenty years. She is very active in her extended family life with her parents and siblings all living in Montana. She is a graduate of Billings West High School and Montana State University.
---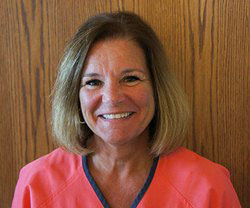 Valerie K. Lackman
Chairside Assistant & Front Desk, 14 yrs.
A contageous laugh and a great personality, many would say this best describes Valerie. She too graduated from Billings West High School and has long family histories here in the Billings area. Valerie is one of our "Go-To People", when it comes to resolving matters with insurance companies and in mantaining a happy patient experience. (PS, She is a grandma too!….hard to believe).
---
Paullette B. Thelen
Chairside Assistant & Front Desk, for over 10 years.
A native of Butte but raised in Deer Lodge, Paullette has given the office much stability over the years. She is the mother of three with the youngest now attending MSU. She and her husband Todd are very active in their church and in the community. They are great couple. (PS, I forgot to mention she is a grandma. This small oversight was brought to my attention.)
---
Lisa
Chairside Assistant & Front Desk (over 1 year)
Lisa is the mother of 1 beautiful girl, Grace who keeps her busy with many activities through the school year and summertime. Lisa grew up in southern Idaho and after graduating high school went to college @ NWC in Powell, WY receiving her 2 year degree, later transferring to MSU-Billings to obtain a Bachelor's Degree. She married a native Montana man and they are happy raising Grace out on the Vermilion Ranch near Shepherd.
---
Mona
Chairside Assistant & Front Desk
Mother of two daughters, Mona moved to Billings 12 years ago. She has been in the dental field for almost 25 years. She is from New Mexico but considers Montana her home after 35 years. Mona and her husband Steve are active in their church family. She loves to travel to see her daughters and her grandchildren.